(performance praxis)
The Body in the Academic Writing Genre: Gendering, Colonizing, and Ableism
[installation-essay]
Bailey Anderson, with coding by Tommy Rhodes
In Transit
[video/dance/documentary interview]
Malia Bruker, Hannah Schwadron, and Mayokun Akinruli
Event Scores for Hominin Time
[instructions/pdf]
Heather Warren-Crow
Mamafesto! (Why Superheroes Wear Capes)
[performance/video]
Deanna Shoemaker, with videography by Chad Dell
(the city)
The Spatial Ecology of Urban Cycling: Counter-mapping Inner City Imaginaries
in Brisbane, Australia
[essay/pdf]
Lachlan Summers
(essays)
Biblical Performance Criticism: The Almost, But not Quite, Transubstantiation of
Performance Studies into Religious Studies
[essay/pdf]
Christopher-Rasheem McMillan
Gangnam Eth(n)ic: The Transnational Politics of YouTube Reperformances
[essay/pdf]
Ali Na
Participate YourSelf: A Mid-Process Case Reflection on Collaborative Authorship
[essay/pdf]
Casey Hayward
---
<notes on contributors>
»
Mayokun Akinruli
is an activist with Africa Survival in Hamburg, Germany, which works on behalf of asylum seekers, refugees, and migrants in Hamburg.
»
Bailey Anderson
is a somatically informed teacher, interdisciplinary artist, and scholar. She received her MFA in Dance from CU Boulder where she studied disability at the intersection of pedagogy, performance, and feminist theory. Her current process centers around the diverse experiences and knowledge that come from disability and how disability can intersect intersectionally with other ways of knowing. She is currently the Artistic Director of the Halestone Foundation and serves as an associate editor for
PARtake: The Journal of Practice as Research
»
Malia Bruker
is a filmmaker and Assistant Professor of Communication at Florida State University. Influenced by her early work in independent news and her ongoing interest in radical forms of media, Bruker's documentary films have included performance, animation and other experimental non-fiction practices. The choreographic aspect of the collaboration with Schwadron has led to further interest in exploring how performance can expand political communication in documentary film.
»
Chad Dell
is an Associate Professor of Communication at Monmouth University, where he recently completed six years as department chair. Dell teaches courses in television production, criticism, screenwriting and media policy. His research investigates the intersection of mediated communication and power, particularly through the lenses of race and gender. He is currently working with a team of researchers on a documentary video project examining the achievements and impact of a decorated African American military unit during and after WW II. Dell earned his Master's and Ph.D. from the University of Wisconsin-Madison. He worked for Wisconsin Public Television for six years.
»
Casey Hayward
is an Emmy Award-winning documentary filmmaker and Associate Professor of Documentary Filmmaking at Bentley University. His films explore what it means to be human, spanning topics from the arts, healthcare, and social justice. Casey enjoys finding small stories that speak to larger concerns in our society, culture and environment. He has won numerous festival and broadcast awards. His films have screened theatrically, on the web and on PBS.
»
Christopher-Rasheem McMillan
is Assistant Professor of Gender, Women's & Sexuality Studies and Dance at the University of Iowa. He received his MFA in experimental choreography from the Laban Conservatoire, London, UK, and his Ph.D. in Theology and Religious Studies from King's College, London, UK. His work includes live performance, performance for camera, film and photography. His performance works have been seen at Bates Dance Festival and performance platforms such as Beyond Text: Making and Unmaking Text. His essays have been published in
Dance Movement and Spiritualities
,
Kinebago
, and
Contact Quarterly
.
»
Ali Na
is a Lecturer at the University of Portland. She holds a PhD in Communication from the University of North Carolina at Chapel Hill and a Graduate Certificate in Feminist Studies from Duke University. Working at the intersections of performance, media, and technology studies, she researches practices of resistance to dominant modes of subjugation. With attention to race, ethnicity, gender, and sexuality, she contextualizes the politics of non-normative bodies within cultural histories.
»
Tommy Rhodes
is a computer scientist with a BS from Davidson College, and is interested in the intersection of technology and social issues. In addition to his work as a developer for web design companies, he is also a photographer.
»
Hannah Schwadron
is a dancer, choreographer, and Assistant Professor of Dance at Florida State University. She began creating and performing choreography in Hamburg, Germany in 2012, after an invitation as artist-in-residence at the Ida Ehre Schule to work with middle school students on performance material dealing with her Jewish family history there. Since then, she has returned for three subsequent research trips with filmmaker Malia Bruker on the subject of political exile, past and present.
»
Deanna Shoemaker
is an Associate Professor of Communication/Performance Studies and Director of the MA program in Communication at Monmouth University. She holds a Ph.D. in Communication Studies with an emphasis in performance and gender studies from The University of Texas at Austin. As an artist and scholar, her research focuses on feminist performance art, critical performance pedagogies, devised performance, prison education and advocacy, and performance and/as social activism. She advises and directs "CommWorks: Students Committed to Performance" at MU. For booking information, contact Deanna at dshoemak@monmouth.edu.
»
Lachlan Summers
is a graduate student and teaching assistant in Development Studies and Anthropology at the University of Melbourne. His research focuses on the generative capacity of human-environment relations, exploring into the connection between epistemics and practice. He is particularly interested in the implications and material effects that occur when different modes of relating to the environment are ordered politically. He is also involved in Indigenous justice and rights to the city activism.
»
Heather Warren-Crow
Heather Warren-Crow (Ph.D., Performance Studies, University of California, Berkeley) is Assistant Professor of Interdisciplinary Arts at Texas Tech University. Her recent publications include
Girlhood and the Plastic Image
(Dartmouth College Press, 2014), "Screaming Like a Girl: Viral Video and the Work of Reaction" (
Feminist Media Studies
, 2016), and a creative text, "Leash" (
Women & Performance
, 2015). She has presented her creative work at the Prague Quadrennial, World Stage Design (Taiwan), PNEM Sound Art Festival (the Netherlands), Porsgrunn International Theatre Festival (Norway), and at galleries around the world.
Event Scores for Hominin Time
is the second in a series of scores that address the time-scale of evolution.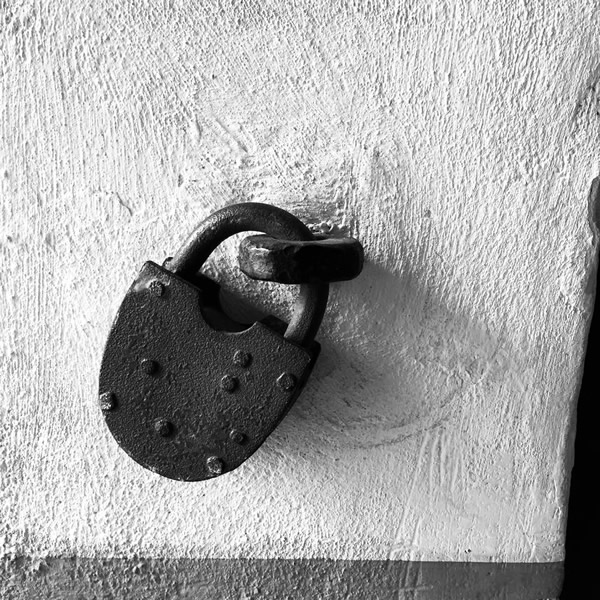 ---
Liminalities: A Journal of Performance Studies (issn: 1557-2935)
editor-in-chief:
Michael LeVan
(Washington State University, Vancouver)
the city editor:
Daniel Makagon
(DePaul University)
digital horizons editors:
Craig Gingrich-Philbrook
(Southern Illinois University) and
Daniel (Jake) Simmons
(Missouri State University)
performance & pedagogy editor:
Christopher J. McRae
(University of South Florida)
book review editor:
Christopher J. McRae
(University of South Florida)
banner/issue image ("secure lock") by Michael LeVan