»listen:
Borderlands
was co-created by Deborah Templeton (text) and Monty Adkins (composition), and performed by William Mace (cello) and Deborah Templeton (voice). The performance was commissioned by IOU Productions to form the centre-piece of an installation,
Totum One
, which premiered at the Junction, Goole (UK) in September 2014.
» read essay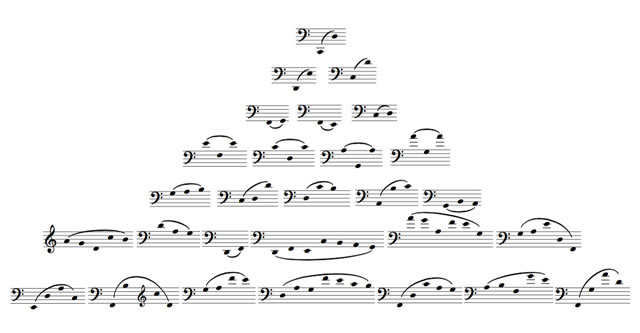 Fig. 1: Adkins,
Borderlands
(2014) Panel I phrases.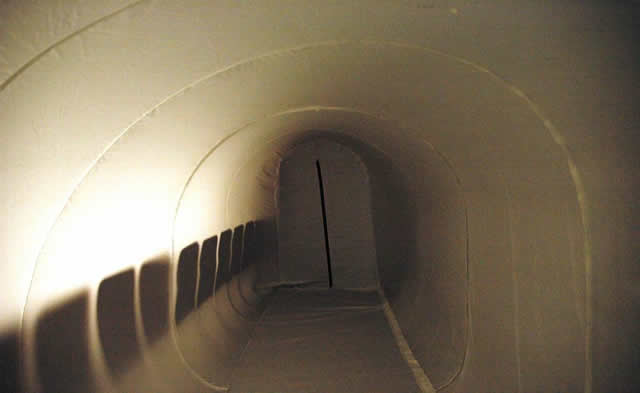 Fig. 2: The
Totum One
Entrance Tunnel. Photo Credit: IOU Productions.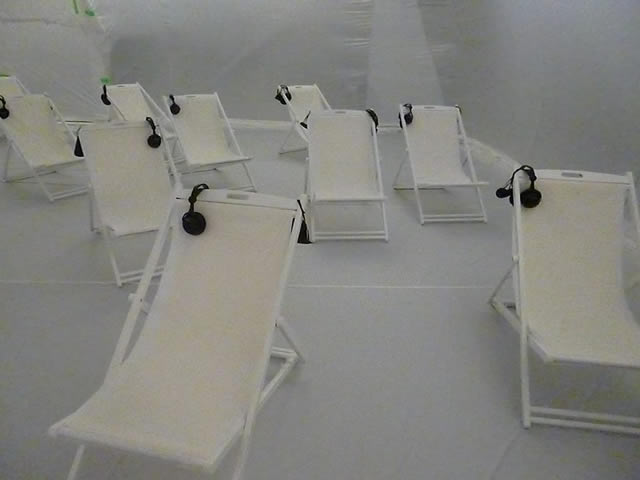 Fig. 3: The
Borderlands
Deckchairs. Photo Credit: IOU Productions.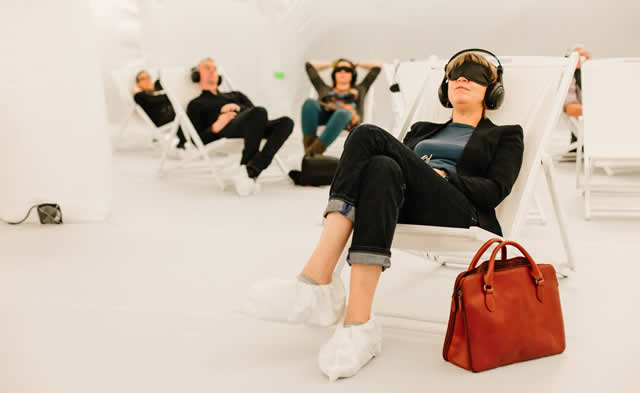 Fig. 4: A
Borderlands
Audience. Photo Credit: IOU Productions.
---
Deborah Templeton
is the pen-name of Deborah Middleton, a Senior Lecturer in Drama and co-Director of the Centre for Psychophysical Performance Research at the University of Huddersfield (UK). As Deborah Templeton, she writes short fiction and performance texts. All of her creative work is founded on her contemplative practice, which involves both
Samatha-Vipashyana
meditation and Kripalu Yoga. Her short story, "Tender Light" appears in the ibook,
Rift Patterns
(Audio Bulb 2014) alongside the music of Monty Adkins.
Monty Adkins
is a composer, performer, and Professor of Experimental Electronic Music at the University of Huddersfield. He has created installations, concert and audio-visual works, and a number of collaborations with contemporary performers, video artists and photographers. His work since 2008 has been released by Audiobulb (UK) and Cronica (P).